December 2, 2019
Date:December 2, 2019
Location:Mt.Fansipan
We visited mountainous area around Mt. Fansipan in Lao Cai province (22.303°N, 103.775°E).
Topographic feature around Mt. Fansipan (3,143m; the summit of Indochina Peninsula) and several landslides was observed on this excursion. We discussed about the relationship between landslide phenomena and history of landform evolution in the mountainous area consist of granite and limestone etc. at western Lao Cai Province.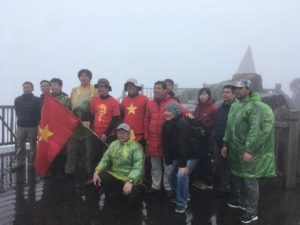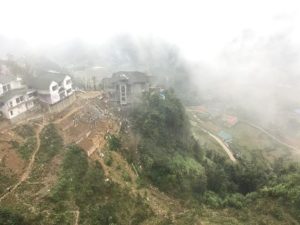 After lunch, We went back to Ha Noi from Sa Pa. After arriving at Noi Bai area, a farewell party was held and a review of 3days excursion were given by Prof. Hoang. We would like to express our sincere appreciation to Prof. Hoang and other Vietnamese researchers for prepareing this excursion and giving us kind hospitality.